About Us: Our Journey to the Best Mushroom Supplements
The Future of Wellness — Therapeutic Potency from Organic Medicinal Mushroom Fruiting Bodies Only!
Located on the West Coast of British Columbia, Eversio Wellness is an expanding mushroom wellness company with big plans for the future of fungi across Canada, the US, and beyond. Our hope is to foster a world that seeks natural options to help treat the root cause of health problems and to upgrade everyday moments. We've worked hard to develop our high potency, fruiting body only medicinal mushroom supplements in capsules and extract blends and are very proud to have built natural products that we feel excited to share with everyone we meet. Anyone looking to optimize well-being and make the most out of every moment will appreciate the many benefits offered by these powerful nootropic and adaptogenic mushrooms.

We are a family-owned and operated Canadian company and we have busy lives that include raising a family, staying fit, eating well, practicing mindfulness, and working hard to contribute to a HUMANITY PLUS philosophy of business. We have a deep connection to the ecology of our majestic forests, shorelines, and mountains right in our own backyard. Our team includes a pharmacist, a doctor of Naturopathic Medicine, a published mycologist, a registered clinical counsellor, an educator, and an entrepreneur - ALL who believe that THE FUTURE IS FUNGI - Welcome to EVERSIO!
Meet the Founders - Get to Know the People Behind the Eversio Wellness Vision
"From extreme sports to yoga and meditation, we are fueled by integrity and consciousness. We set out to source the best mushroom extracts on the planet for our own health and wellness, and we love them so much we couldn't keep them a secret. We are proud to share our potent, organic, medicinal mushroom fruiting body extracts with you and those you love. We hope they will bring you the mental clarity, balanced immunity, and soul support you're looking for by taking the best mushroom supplements available today."
CRAIG GARDEN
Co-Founder + CEO
WE ASKED HIM ...
Your human experience this far in one sentence:
Wake up early and live every day like it's the last.
How do you define wellness?
BIOHACK everything – stop when you've optimized your mind, your body, and your soul.
Why do you think mushrooms are important?
They have the potential to unlock so much good in the world.
What are your current obsessions? In other words, what wakes you up every morning?
Foraging for mushrooms with the family in our local forests, snowmobile season in BC's backcountry mountains, lunchtime meditation, and my backyard cold tank! Brrrr….
Coolest thing you've learned since co-founding Eversio Wellness?
I can do hard things. Surrounding myself with such a diverse team of awesome human beings has given me the ability to accomplish things I never dreamed I could. The journey I've been on since the day we incorporated this little company has changed my life and I'm grateful for everything I've learned about myself and our world in the process.
Favourite way to consume your mushrooms?
ENERGIZE Now Cordyceps capsules with my morning Americano followed by a teaspoon of Awaken blend in my salted chocolate hemp shake. I can't get enough cordyceps!
Old habit you're trying to give up?
Burgers.
BRANDI GARDEN
Co-Founder + COO
WE ASKED HER ...
Your human experience this far in one sentence:
Find the light and reflect it into dark places – repeat.
How do you define wellness?
A sense of lightness in the mind, body, and soul.
Why do you think mushrooms are important?
They can change natural ecosystems and people's lives in so many meaningful ways. I'm excited to see what future generations will do with the huge wave of research and innovation upon us. I'm grateful to be able to share this learning journey with my own children and look forward to a day when our education systems will include the importance of fungi as a part of the curriculum. Can fungi help us get out of the trouble we're in on this planet? You betcha!
What are your current obsessions? In other words, what wakes you up every morning?
Yoga, raising our kids to be good humans, dancing in the kitchen, and documenting synchronicities (I know that's weird - but, so much fun!)
Coolest thing you've learned since co-founding Eversio Wellness?
Medicinal mushrooms can increase inflammatory cytokines and anti-inflammatory cytokines simultaneously – they are neither a pure stimulator nor a depressor of the immune system. Hence the use of the word "immunomodulating" in our product descriptions. This means that immune modulating mushrooms may be safe and effective to take during both phases of the viral immune response and may have inhibitory effects during the cytokine storm of acute respiratory distress. I am so curious about what this means for our planet now that COVID-19 has brought respiratory distress and immune system strength to the forefront of medical minds.
Old habit you're trying to give up?
Multi-tasking.
Meet The Amazing People Behind The Best Mushroom Supplement Brand
Behind every successful mushroom wellness company is a team of brilliant and passionate people dedicated to their craft to bring you the best mushroom supplements. Meet our fantastic team!
Dr. Ludovic Le Renard
Chief Scientific Officer, R&D Mycologist
PhD- Botany, University of British Columbia
Dr. Shannon Dragasevich, ND
Product Development & Regulatory Affairs
Doctor of Naturopathic Medicine, CCNM
Stephen Holme
Licenced Pharmacist
Bachelor of Science – University of British Columbia College of Pharmacists of British Columbia
Alison Bell
Registered Clinical Counsellor
Master of Arts – University of British Columbia BC Association of Clinical Counsellors
Desiree Caruso, ND
Marketing + ND Advisor
Building relationships with our ND partners, Social Media community, and Brand Ambassadors.
Veronica Enair
Director of Marketing
Building our mushroom wellness community and communicating our vision to the world
Why Choose Eversio Wellness Mushroom Supplements?
We Prioritize Quality You Can Trust
All medicinal mushrooms are packed with beneficial compounds. However, not all mushroom wellness companies create their mushroom supplements the same. Here at Eversio Wellness, we prioritize the quality, purity, and potency of our mushroom supplement capsules and powdered extract blends.

Our mission at Eversio Wellness is to change lives through fungi. We intend to do that by offering the best mushroom extracts available on the market today. That's why all of our mushroom supplements are made from 100% whole fruiting bodies only, certified organic, non-GMO, 100% vegan, and gluten-free. The capsules we put them in are certified organic, too! And, they're made from mushrooms! Our mushroom supplements contain no grains or growing substrates. Each of our high potency mushroom supplements is third party lab tested for quality assurance and to verify that our percentages of beneficial compounds are off the charts! We consider lab testing the extreme sport of the mushroom wellness world. Go big or go home!

We believe in providing the best mushroom supplements so that others can experience the profound positive changes in mind, body, and soul that we have by including mushrooms in our every day.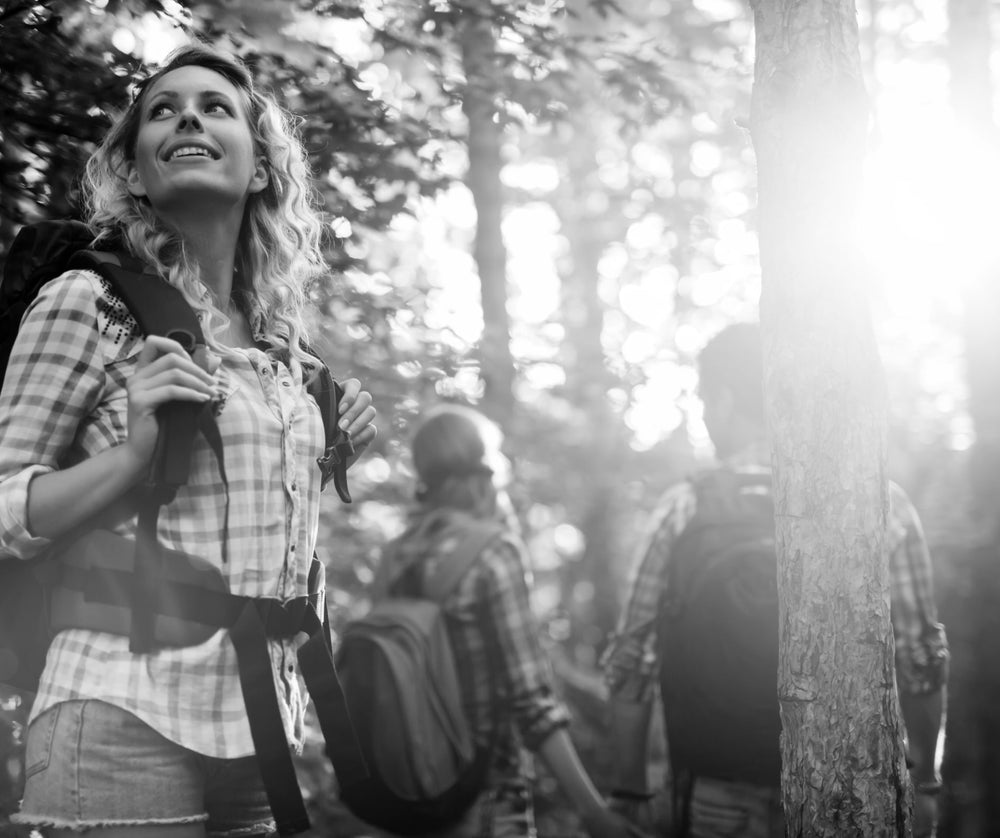 We Have a Team of Experts to Thank for their Dedication
To create the best mushroom supplements in the industry, you need knowledge, experience, thorough research….and passion. We have a team of professionals to source the highest quality raw materials and rigorously test our mushroom extract formulations to ensure they provide the best results, effects, and benefits.

Our incredibly passionate team at Eversio Wellness includes a registered pharmacist, a doctor of Naturopathic Medicine, a published mycologist, a registered clinical counsellor, an educator, and an entrepreneur. Each member of our team believes that mushrooms are the answer to making our world a better place.
We CARE About Your Health
We truly care about your health, wellness, and the planet we share with you.

We believe the best way to live a long and happy life is to prioritize daily prevention of illness and disease. We spend too much time training doctors to treat sick people, and not enough time training them to teach their patients how to stay well! Superfoods are one way to support a healthspan that matches your lifespan, and our mushroom supplements contain the most powerful superfoods on the planet! To help you know you're getting the best, we are transparent about the percentage of every beneficial compound found in each of our products - it's all on the label!

All of the mushroom supplements we offer are sustainably packaged to provide a zero waste experience. Our Planet Positive Refill System uses glass jars with metal lids and 100% home compostable refill pouches to help reduce our carbon footprint.
We Use the Whole Fruiting Body. No Growing Substrate. No Grains.
When you choose Eversio Wellness mushroom supplement products you can be sure that you're getting the GOLD STANDARD in high quality organic extracts, made from the whole fruiting body and rigorously third party lab tested in both Canada and the US to ensure high levels of active compounds.

The mushrooms we source for our formulations are grown on USDA-organic certified farms using wood as a growing substrate (with the exception of cordyceps). We don't offer mycelium on grain products because they simply don't produce the high percentages of beneficial compounds we get from whole fruiting bodies grown outdoors on wood. The proof is in the lab reports! Check out our COAs on each product page in The Lab Reports Tab.
Our Commitment: The Best Mushroom Supplements in the Market Today
We believe there are endless possibilities for fungi. That is why we continue to improve our formulations and the packaging they're delivered in. Our mushroom supplements are tested, formulated, encapsulated, and packaged in beautiful BC, Canada. We control the quality of the medicinal mushrooms we work with by sourcing them from around the world based on the highest quality available. Rigorous screening and auditing of our suppliers is followed by extensive safety and potency testing as per our own specifications for specialized compounds not listed on the labels of any other company.

We do this so that you can feel confident about the premium quality and therapeutic potency of every mushroom extract product supplied by us and enjoy the best mushroom supplements from Eversio Wellness as much as we do!